Student Outreach – Students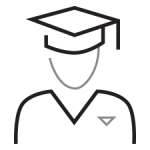 The Minnesota Construction Association is a nonprofit organization that fosters education, recognition and networking for students and industry professionals. We are dedicated to helping you graduate, connect with industry professionals and shape your career. To take advantage of a member benefits, scholarships and more,
join for FREE 
today!
Why Join?
Attend MCA education sessions for free.
Participate in all MCA events for free. Based upon availability.
Discover opportunities that will help you start and advance your career.
Develop effective leadership and communication skills needed to succeed in the industry.
Gain first-hand experience in the construction community by collaborating with professors, industry professionals, and peers.
Get paired with a mentor in the industry to be a resource and help you learn the ropes. Based upon availability.
Network and make connections with industry leaders of all trades.
Scholarships
The MCA Annual Scholarship application is now available! MCA is thrilled to offer several scholarships to students in a 4-year program or tech/trade school program. MCA is dedicated to helping students achieve their educational goals. Since 2011, MCA has given $79,500 in scholarship funds to 48 students at 12 different colleges to help achieve their education goals. View a full list of scholarships.

Mentorship Program
In January 2020, Construct*ium set out to reboot the Mentorship Program with our collegiate partners. Construct*ium was able to partner with the University of Minnesota-Twin Cities and their CCAPS Program. This turned out to be a great, already established, program that the MCA could help provide the needed mentors to their construction program students. We will continue to be part of that group and hope to have more mentors available this year.
As we look into the school year 21-22 and beyond, the MCA is looking to grow the program and partner with our other campus partners. The goal is to help be a support system for the campuses that already have mentorship programs and help those who do not have programs already in place.
Benefits to You:
This program is FREE
You will be exposed to multiple networking opportunities with industry professionals
One-on-one coaching with a Mentor
Further advancement of your soft skills: (Group coordination is a large part of the construction industry)
Site visits with your Mentor
Mentor Job Shadowing *Actual job shadowing is subject to the Mentor's company discretion.
Expectations of You:
It is your responsibility to make initial contact with your assigned Mentor.
Spend an average of 2-4 hours a month interacting with your Mentor: Comprised of face-to-face, E-mail, and phone correspondence.
Respect and consideration. Please remember that your Mentor is a working professional.
Use your time interacting with them efficiently.
Articulate your goals of the mentoring relationship.
Have fun and ask questions! This program is what you make of it. This is a chance to gain real-world experience for your future career goals.
If you are interested in joining the program please reach out to Eric Quam at Eric.Quam@KrausAnderson.com or fill out the application below.
Congratulations to Our Scholarship Recipients!
The Minnesota Construction Association would like to congratulate the 2022-2023 recipients of the MCA Annual Scholarship. We're grateful to have these young professionals involved in our organization! We look forward to their continued growth and contributions to the construction industry. 
4-Year Program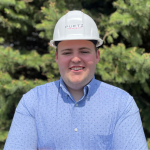 Rhett Tinklenberg
South Dakota State University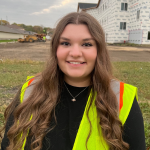 Michaela Sylvester
MN State University, Mankato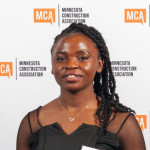 Jael Mangi
University of Minnesota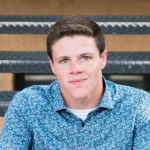 Ethan Reed
University of Northern Iowa
Tech/Trade School Program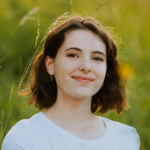 Lillian Anderson
Dunwoody College of Technology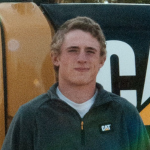 Wyatt Wothe
Alexandria Technical and Community College