June 16, 2022 | 7:30 – 9:00 AM | Marsh & McLennan Agency
Panel Discussion: Technology in Construction
The construction industry is ever-evolving. With new technology innovations, it's critical to take advantage to streamline processes and save your business time, money, and effort. Join MCA and construction technology experts for our next education session on the impact technology has on our industry and the future. Thank you to our sponsor, Convergint Technologies! 
Cost: Members – $10 | Nonmembers – $20 | Students – Free
Location: Marsh & McLennan Agency, 6160 Golden Hills Drive, Minneapolis, MN 55416
Schedule: 7:30 am – Coffee & Networking | 8:00 am – Program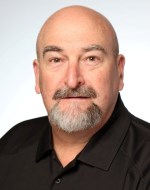 Keith Randall, Account Executive at Convergint Technologies (Moderator)
Keith started his professional career by joining the US Navy, working on advanced radar systems and computer systems. He moved on to Lockheed Martin as a field engineer for US Navy systems as well as German, Japanese, & Korean Navies. Keith was part of an in-country integration team of engineering professionals from 92 to 98 working with Japanese shipbuilders to commission four of Japan's largest destroyers. His entry into the construction trades started in 2005 when he and his wife, Judy, bought a small low voltage electronics business in Frisco, CO. There he grew their high-end residential and commercial services business eventually selling it in 2016 and moving back to Minnesota. He is currently working for Convergint Technologies where his focus is on Commercial Fire Alarm installations & service. He serves on the board of directors for the Minnesota Automatic Fire Alarm Association.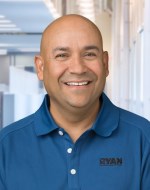 Pedro López, CHST, Regional Safety Director at Ryan Companies US, Inc.
Pedro is currently a regional safety director with Ryan Companies US, Inc. Previously, he was a regional safety manager with Opus Design Build, LLC. He has 18 years of construction safety experience, including MNOSHA Compliance Division as a senior safety investigator, McGough Construction as a safety manager, and M. A. Mortenson Construction as a safety engineer. He has taught OSHA construction safety training since 2007 and has developed and translated writing safety programs for construction companies. He has also taught the OSHA-30 course at the University of Minnesota since the spring of 2021. Pedro is the founder and former president of the Hispanic Contractors Association of Minnesota (HCAMN), a nonprofit organization for Hispanic men and women contractors and construction workers. He holds an OSHA 502 certification and is a member of the American Society of Safety Professionals (ASSP) and the Latino Workforce (SPALW).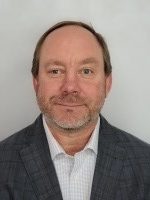 Charlie Holt, Digital Asset Management Specialist at Metropolitan Mechanical Contractors
Charlie has a passion for helping clients in the AEC industry create better building data. In 2000 he graduated from Dunwoody Institute with an A.A.S. Degree in HVAC Design and worked in the HVAC industry until 2018 when Better Building Data was established to develop Digital Asset Management solutions. In 2021, Better Building Data was acquired by Metropolitan Mechanical Contractors (MMC). Charlie and his team are focused on providing Digital Asset Management Solutions that help create the "virtual twin" of buildings, equipment, and systems that can have a real impact on the bottom line of the customer. From engineering data (point cloud, CAD), to virtual tours (training, marketing, safety), to everyday maintenance (tags, RFID, Bluetooth beacons), Charlie and his team focus on leveraging technology to provide collaborative solutions to the clients they serve.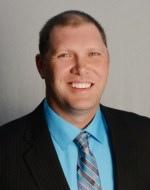 John Nordstrom, Mechanical Engineer/Managing Partner at Emanuelson-Podas, Inc.
John is a mechanical engineer and managing partner at Emanuelson-Podas with 15 years of experience. He leads mechanical engineering efforts for multiple industry sectors including the corporate, housing, med-tech, and fitness industries. As a licensed professional engineer, he is directly involved in all aspects of mechanical design and considers plumbing design his true expertise. As a young man, John worked for his family's plumbing company and grew his design expertise on the job at medical office buildings, hospitals, clean rooms and other plumbing-heavy projects. This hands-on experience combined with deep engineering expertise has led John to develop practical, efficient designs that meet the owner's needs while retaining a high degree of constructability.