September 22, 2022 | 7:30 – 9:00 AM | Burnsville, MN
Leveraging Social Media & Google Basics
72% of companies use social media data to inform business decisions. Are you making the most out of social media? Are you even on social media? Join MCA and the Minnesota Subcontractors Association (MSA) to learn how to successfully leverage social media and Google/SEO (search engine optimization). You'll learn tips & tricks that will turn clicks into a strong community of customers, clients, and talent. Whether you have a dedicated social media team or are a small business professional juggling many hats, our session will provide ideas that are easy to implement and won't hurt your budget. From beginners to experts, you'll leave with actionable takeaways that will make a lasting impact on your business.
Discover tips on how to:
Be effective on social media
Grow your audience and followers
Optimize resources to maximize results
Use SEO and Google to drive business
Create engaging content
Cost: MCA/MSA Members – $10 | Nonmembers – $20 | Students – Free
Location: Kraus-Anderson Insurance, 420 Gateway Blvd, Burnsville, MN 55337
Schedule: 7:30 am – Check-In, Coffee & Breakfast, Networking | 8:00 am – Program
Thank You Event Sponsors!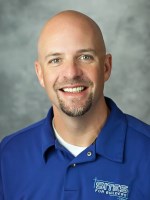 Patrick North, Owner, SitesForBuilders.Com (Moderator)
Patrick is an entrepreneur, creative director and multi-media designer skilled in graphic design, brand identity development and advertising. With more than 20 years of experience in design/production for print, web, and video communications, Patrick brings ideas from concept to reality through a variety of media. He holds a Bachelor of Science focused in Multimedia Design from the University of Minnesota-Twin Cities, where he honed his creative passion. Patrick has developed a proven methodology to produce award-winning visual communications. Above all, Patrick values the ability to produce creative solutions on time and within budget. Connect with Patrick on LinkedIn.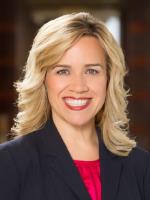 Sarah E. Delaney, Director of Marketing, Hellmuth & Johnson
Sarah has enjoyed a career spanning more than two decades working in professional services firms, with more than half of it spent in strategic marketing and business development roles at corporate law firms. She is responsible for her law firm's marketing and communication programs, which includes advising practice area leaders and individual attorneys, identifying marketing opportunities, and communicating the firm's brand through targeted advertising campaigns. In addition to the legal industry, she has worked in the highly technical and regulated pharmaceutical, financial services, and medical device industries. Sarah has a Master of Business Communication degree from the University of St. Thomas and a Communication degree from the College of St. Benedict. Connect with Sarah on LinkedIn.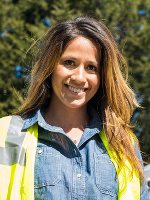 Missy Guerrero Scherber, Owner & President, T.Scherber
Whether it's big machines or board meetings, dumpsters, or doing good, Missy is always looking for creative ways to build a better industry that builds a bigger world. Missy is the active president and primary owner of T. Scherber. She oversees general operations, finance, project management and production as well as provides strategic direction for the growth of the company. Through her leadership, they've recently acquired their WBE/MBE/SBE Certifications and are currently pending for the WOSB & 8A Federal Certifications. With a strong digital presence on social media, Missy is paving the way for the next generation of construction entrepreneurs and has become an advocate and spokesperson for women in construction. She has received national recognition and press for her advocacy including a recent interview with USA TODAY Business & Tech section released on International Women's Day 2020. Connect with Missy on LinkedIn.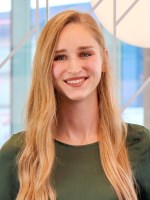 Laurisa Titterud, Senior Marketing Communication Coordinator, Kraus-Anderson
Laurisa serves on Kraus-Anderson's Marketing Communications team. Since joining the team in 2016, Laurisa has expanded upon KA's internal and external communication platforms and styles. Bringing a new voice, perspective and a technology-driven approach to managing digital content. She keeps busy overseeing both the company's internal and external websites, video production and editing, photography and graphic design. She's passionate about telling stories through different mediums to create impactful narratives that people can relate to. As an extension of this passion she co-produces and hosts KA's Build Me Up Podcast, contributes to KA's blog and leads the company's social media effort to provide a platform to share the amazing stories from around our industry, communities and beyond. Earning a B.A. in Professional Communication and Emerging Media from the University of Wisconsin – Stout with a minor in Cognitive Neuroscience, she appreciates the impact we can have through our words and visuals. Connect with Laurisa on LinkedIn.