Student Outreach – Schools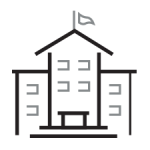 Educators are an important facet of the construction community. You are the ones who teach students and give them the necessary tools to start their career in our industry. MCA welcomes your partnership and collaboration. Become an MCA Academic Institution Partner and start collaborating with your students and industry professionals today!
Why Partner?
Recieve one (1) free MCA membership.
Stay updated on all MCA and industry events & activities.
Opportunity to collaborate with MCA on annual events and education sessions.
Gain access to MCA's Educator & School Success Kit with resources for you, your institution, and students.
Be the first to receive information on MCA's bi-annual Leadership Training Academy.
Receive recognition at MCA's LTA and on the MCA website.
Promotion for your institution's events.
Leadership Training Academy
The Leadership Training Academy is a full-day event with a focus on training opportunities and networking for professionals, and a construction and leadership competition for students from 10 midwest colleges (MN, IA, SD, ND and WI).