What's your favorite project you've worked on?
My projects are mostly proposals and brochures, but I do love getting on a project site to take photos. My favorite right now is the Hiway Credit Union in Roseville. This is the bank my mom set me up with as a child, so it is personally exciting for me that our company is able to build one of their new locations. Plus, I love seeing a new build!
How did you get started in the construction industry?
Previously I worked in publishing as a book layout editor, but I reached out to a recruiter to find a job in marketing that would allow me to do much more than just produce books. I wanted to work with data, analytics, and business development. The recruiter introduced me to the A/E/C industry.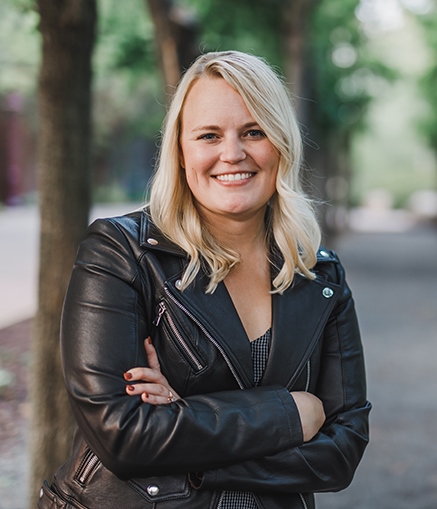 How are you celebrating Women in Construction Week?
By sharing about this week on social media and during my conversations with others.