January 27, 2021 | 5:30 – 9:00 PM | Minneapolis Marriott West
Each year the Minnesota Construction Association (MCA) recognizes construction projects and members that make substantial contributions to the community and the Association. Join MCA  for an exciting night of networking, catching up with fellow construction professionals, delicious dinner, and award ceremony at the annual MCA Awards of Excellence Gala!
Registration
| | |
| --- | --- |
| Early Bird (Ends January 15) | Regular (January 16 until sold out) |
| Member – $90 | Member – $110 |
| Nonmember – $100 | Nonmember – $120 |
| Table of Four (4) – $360 | Table of Four (4) – $440 |
Registration Deadline is Friday, January 15, 2021. Please register online in advance; onsite registration will not be available. Printer-Friendly Registration Form.
Due to current COVID-19 social distancing requirements only four (4) attendees will be permitted per table. Also note: space is limited this year to meet social distancing requirements, so register early to ensure your spot at the 2021 MCA Awards of Excellence Gala!
Sponsorship Opportunities
You can help make the Annual Awards Gala a night to remember by becoming a sponsor!
Sponsorship Opportunities:
Event Sponsor – $750
Drink Ticket Sponsor (3 available) – $625
Dinner Sponsor – $550
Reception Sponsor – $350
Dessert Sponsor – $250
To become a sponsor, please complete the Awards Sponsorship Form and return it by January 8, 2021. Printer-Friendly Sponsorship Form.
Project Excellence Awards
Nominations will be accepted from MCA Members in good standing during 2020 and 2021. Contractors and Subcontractors/Specialty Contractors are invited to nominate a project completed between 2018 and 2020. The project must be substantially completed when nominated.
Early bird entry fee is $250 if paid on or before November 13, 2020. Entry fee is $350 if paid November 14 – December 4, 2020.
All entries must be fully submitted and paid by December 4, 2020 to be judged. Nominations can be submitted for a project in each of the following categories:
New Project Total Value Under $15 Million. Excludes design fees, development costs and land.
New Project Total Value Over $15 Million. Excludes design fees, development costs and land.
Renovation, Expansion or Tenant Improvement Project. Includes any modifications to an existing structure or building.
Government Construction Project. Includes public schools, local, state and federally funded projects.
Research, Innovation or Use of Technology. Construction "means and methods", processes or studies that advance or improve the construction industry.
Subcontractor/Specialty Contractor Project. Includes subcontractor or specialty work of any size or cost.
All nominations must be submitted online.
MCA Choice Award
The MCA Awards of Excellence committee is always searching for the best and most challenging projects in the Midwest to consider for the MCA Choice Award. This award is unique as it is not a nominated award or a people's choice award. A panel of MCA members select projects completed by member companies they feel is most deserving.
The award is presented to a project that was constructed through:
Resourceful blending or construction techniques and professionals.
Evokes positive ideals through community service or historical preservation
Showcases a truly professional team effort
Spearheaded by strong leadership
Unique or visionary in design, stands out aesthetically
Achieved through an innovative blending of progressive business and financial methods
Involved creative use of materials
Utilized public and private involvement and cooperation
Completed safely with minimal injuries
Previous MCA Choice Award winners include McGough Construction's Bell Museum, RJM Construction's Treasure Island Center, Ryan Companies' Downtown East Mixed Use Development and Knutson Construction's Target Field Station to name a few.
The panel is currently considering candidate projects for the MCA Choice Award for the 2021 Awards of Excellence. To nominate a project, email info@mnconstruction.org by October 16, 2020 with the following information:
Project name and location
The Developer, Builder, and/or Owner
Your Contact Information (including phone and email)
Member of the Year
Please consider nominating a fellow MCA member for the Member of the Year award! We are looking for a member candidate who meets the following criteria:
Demonstrates a commitment to MCA and its growth
 Is active in MCA
Has contributed to the success of ongoing or recently completed construction projects
Nominations must include a brief statement explaining why you believe this member deserves special recognition. Complete the online nomination form by Friday, December 4, 2020.
Individual Excellence Awards
General Contractor, Subcontractor, Construction Service Provider and Design Professional of the Year will be decided by the members via electronic vote. Watch your email for more information!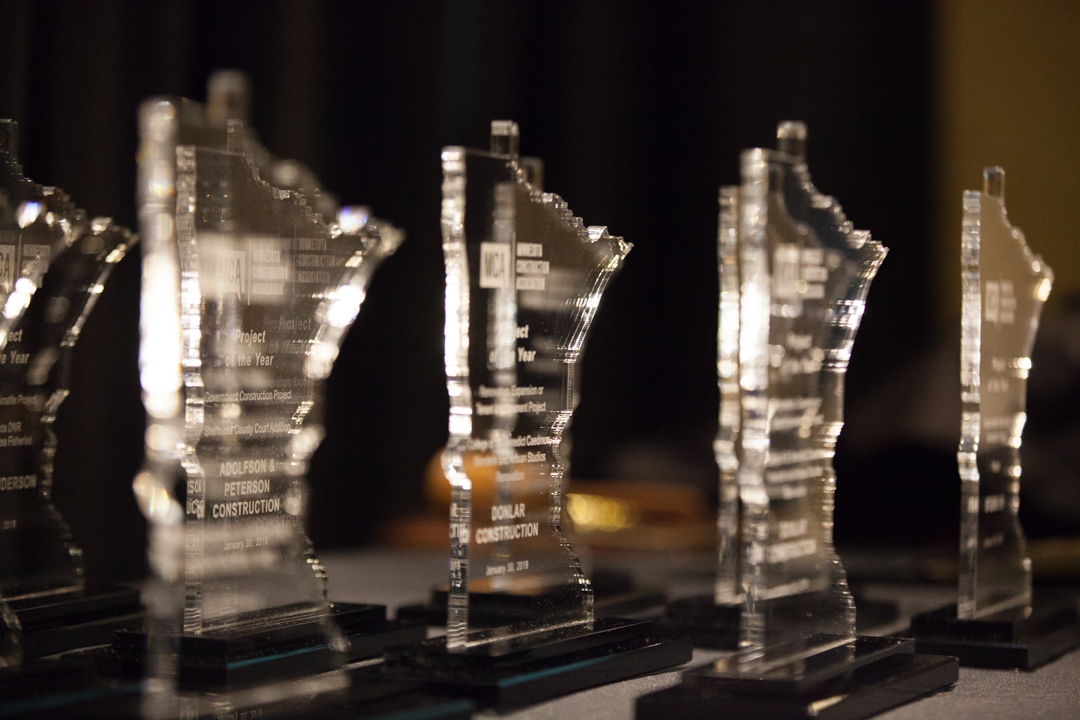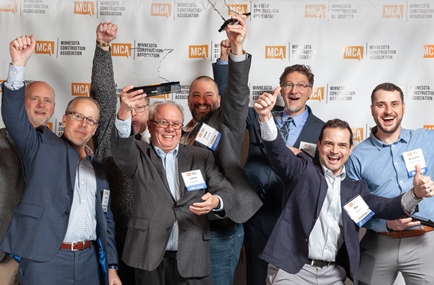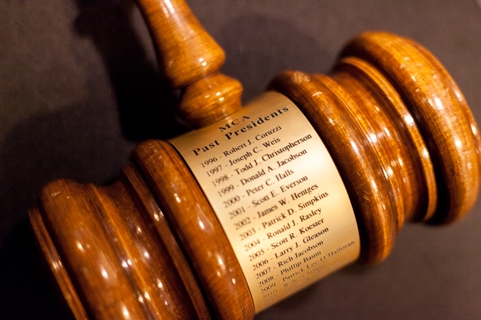 2021 MCA Awards of Excellence