March 7, 2023 | 7:30 – 10:00 AM | Apple Valley, MN
Social Media & Google Basics Workshop
Are you leveraging social media and SEO (search engine optimization) effectively? What's working? What isn't? Join us for a panel and group discussion to workshop your toughest marketing, social media, and SEO challenges. Get ready to brainstorm ideas, learn best practices, and collaborate with a diverse group of industry experts! You must RSVP to attend. Limited spots available.
Be effective on social media
Grow your audience and followers
Optimize resources to maximize results
Use SEO and Google to drive business
Create engaging content
A proud event of Women in Construction Week!
Cost: FREE (you must RSVP to attend)
Location: Valleywood Golf Club, 4851 McAndrews Rd, Apple Valley, MN 55124
Schedule: 7:30 am – Check-in & Networking | 8:00 am – Program | 9:00 am – Group discussion and Q&A
Become a Sponsor!
Event Sponsor (unlimited available) – $300
Verbal recognition at event
Table/booth for swag, handouts, etc.
Group Thank You shout out on social media
Company logo on breakfast and coffee table signage
Company logo on MCA & MSA websites
Company logo on event promotions
Heather Boschke, Founder, Vogel Venture Marketing
Heather is the founder of Vogel Venture Marketing and a strategic marketing leader with over 20 years of experience that spans Fortune 20 companies to non-profit organizations. Her approach is centered on putting the marketing building blocks in place to create a foundation that allows any size organization to quickly benefit from the power of marketing. Heather is also an adjunct professor at Metropolitan State University where she teaches an undergraduate marketing course. Connect with Heather on LinkedIn.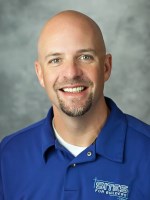 Patrick North, Owner, SitesForBuilders.Com (Moderator)
Patrick is an entrepreneur, creative director and multi-media designer skilled in graphic design, brand identity development and advertising. With more than 20 years of experience in design/production for print, web, and video communications, Patrick brings ideas from concept to reality through a variety of media. He holds a Bachelor of Science focused in Multimedia Design from the University of Minnesota-Twin Cities, where he honed his creative passion. Patrick has developed a proven methodology to produce award-winning visual communications. Above all, Patrick values the ability to produce creative solutions on time and within budget. Connect with Patrick on LinkedIn.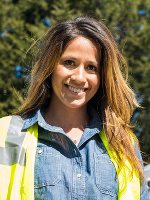 Missy Guerrero Scherber, Owner & President, T.Scherber
Whether it's big machines or board meetings, dumpsters, or doing good, Missy is always looking for creative ways to build a better industry that builds a bigger world. Missy is the active president and primary owner of T. Scherber. She oversees general operations, finance, project management and production as well as provides strategic direction for the growth of the company. Through her leadership, they've recently acquired their WBE/MBE/SBE Certifications and are currently pending for the WOSB & 8A Federal Certifications. With a strong digital presence on social media, Missy is paving the way for the next generation of construction entrepreneurs and has become an advocate and spokesperson for women in construction. She has received national recognition and press for her advocacy including a recent interview with USA TODAY Business & Tech section released on International Women's Day 2020. Connect with Missy on LinkedIn.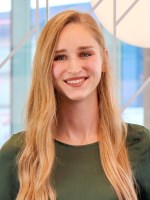 Laurisa Titterud, Senior Marketing Communication Coordinator, Kraus-Anderson
Laurisa serves on Kraus-Anderson's Marketing Communications team. Since joining the team in 2016, Laurisa has expanded upon KA's internal and external communication platforms and styles. Bringing a new voice, perspective and a technology-driven approach to managing digital content. She keeps busy overseeing both the company's internal and external websites, video production and editing, photography and graphic design. She's passionate about telling stories through different mediums to create impactful narratives that people can relate to. As an extension of this passion she co-produces and hosts KA's Build Me Up Podcast, contributes to KA's blog and leads the company's social media effort to provide a platform to share the amazing stories from around our industry, communities and beyond. Earning a B.A. in Professional Communication and Emerging Media from the University of Wisconsin – Stout with a minor in Cognitive Neuroscience, she appreciates the impact we can have through our words and visuals. Connect with Laurisa on LinkedIn.