March 3, 2022 | 3:00 – 5:00 PM | Mino-Bimaadiziwin Apartments
Congratulations to Loeffler Construction & Consulting for their project Mino-Bimaadiziwin! Each year the Minnesota Construction Association (MCA) recognizes construction projects that make substantial contributions to the community and the Association. For the MCA Choice Award, a panel of MCA members seek out challenging projects completed by member companies and select the project they feel is the most deserving with the following qualifications:
Spearheaded by strong leadership
Showcases a truly professional team effort
Unique or visionary in design, stands out aesthetically
Evokes positive ideals through community service or historical preservation
Achieved through an innovative blending of progressive business and financial methods
Resourceful blending or construction techniques and professionals
Utilized public and private involvement and cooperation
Completed safely with minimal injuries
Involved creative use of materials
On Thursday, March 3rd, MCA members and guests are invited to join us for a tour by members of the project team, followed by networking at Pizza Lucé Seward. If you can't make the program, please still join us for the networking afterwards (if you are attending just the networking, no registration is required). This event is complimentary for 2022 Awards of Excellence Gala attendees (registration is required) and costs $15 for all other individuals. Register by Monday, February 28th.
Registration
About the Project
Mino-Bimaadiziwin (an Ojibwe phrase meaning "the good life"), located in Minneapolis, MN is a 147,000 square foot facility that is one of the first tribal-sponsored housing developments in the country. The Red Lake Band of Chippewa (RLBC) had long faced the challenge of housing shortages, and ultimately made the decision to purchase the land, which formerly housed the Cedar Box Company Facility. This location places the structure along the American Indian Cultural Corridor, which is home to numerous Native-owned businesses and organizations. The structure features six stories, with 10 studio apartments, 15 one-bedrooms, 55 two-bedrooms, and 30 three-bedrooms, and a full amenity package including a gym, underground parking, community kitchen, daycare facility, and green space for tenants. The first floor also hosts the Red Lake Embassy and a wellness clinic, which provides culturally appropriate health services to the community.
This project fully complied with the Green Community Guidelines and included features such as efficient fixtures, Energy Star Appliances, native landscaping, stormwater management systems, and solar panels. Throughout the building locally sourced cedar was used, which both incorporated the importance of sacred trees in Ojibwe culture, as well as included sustainable features into the design of the building.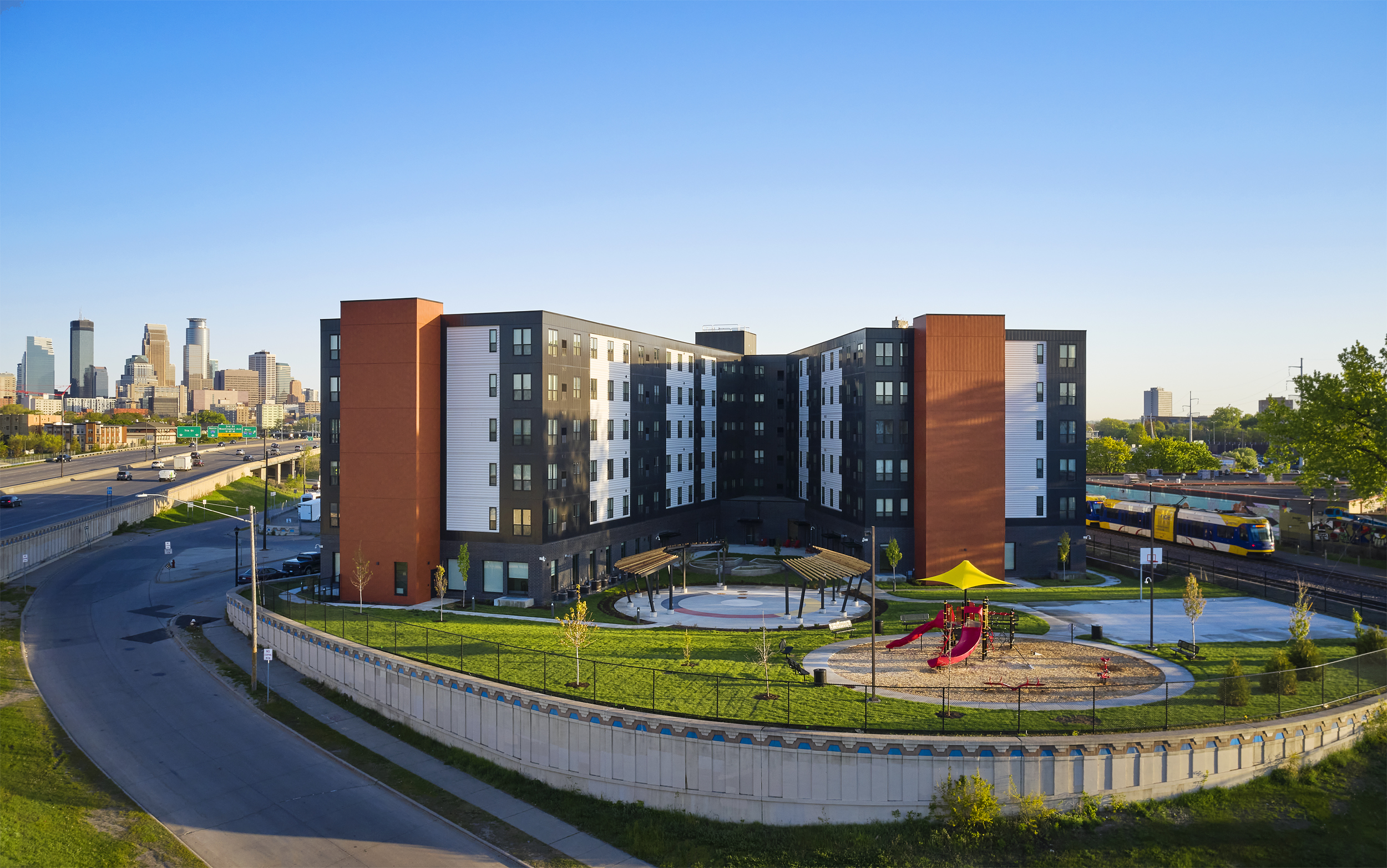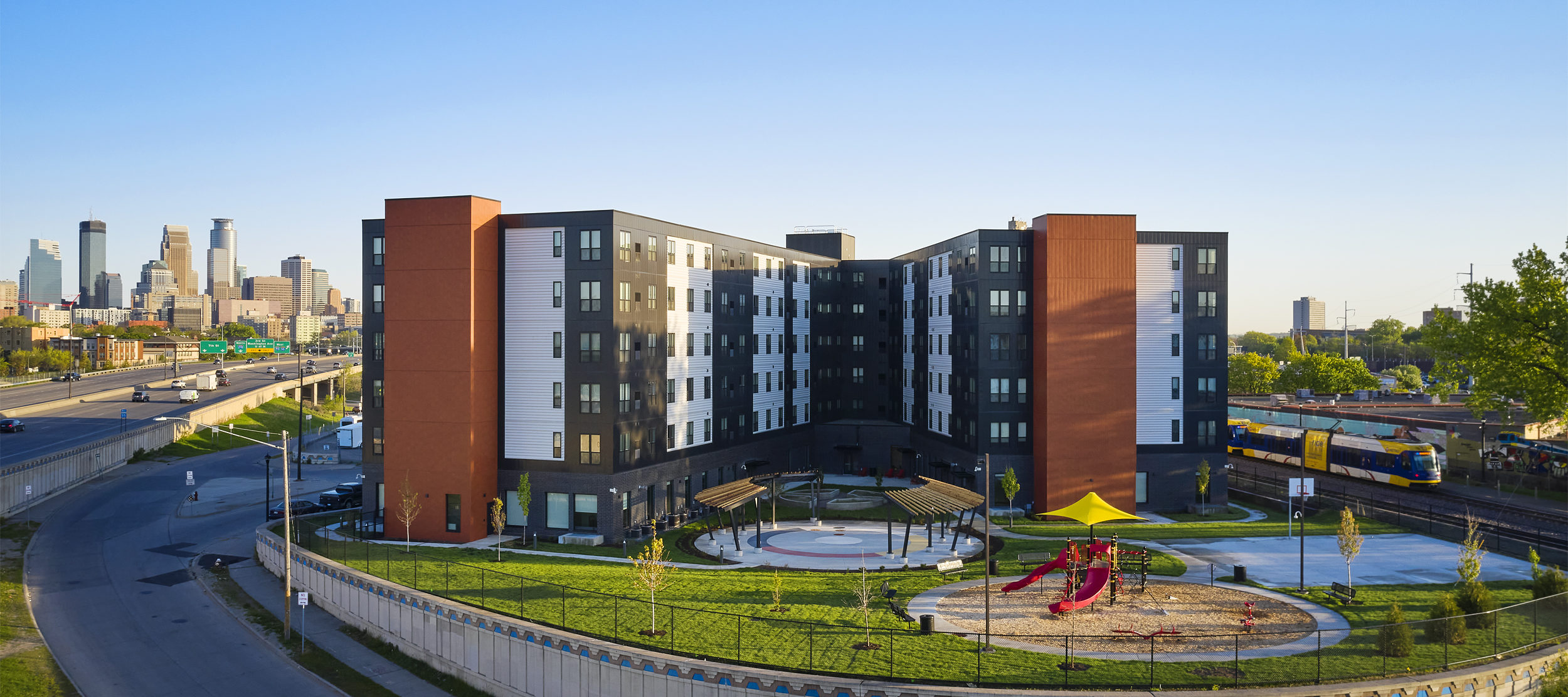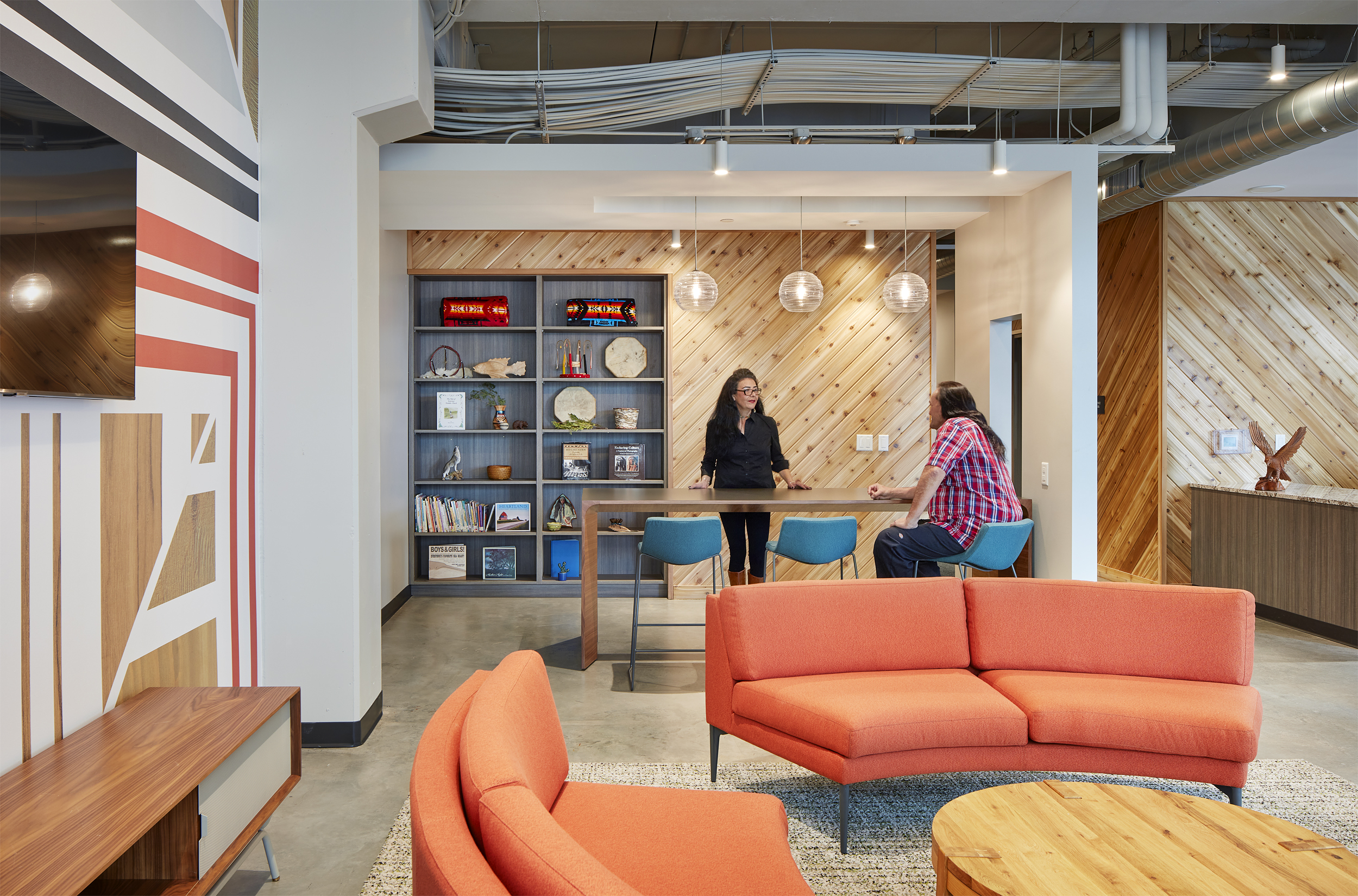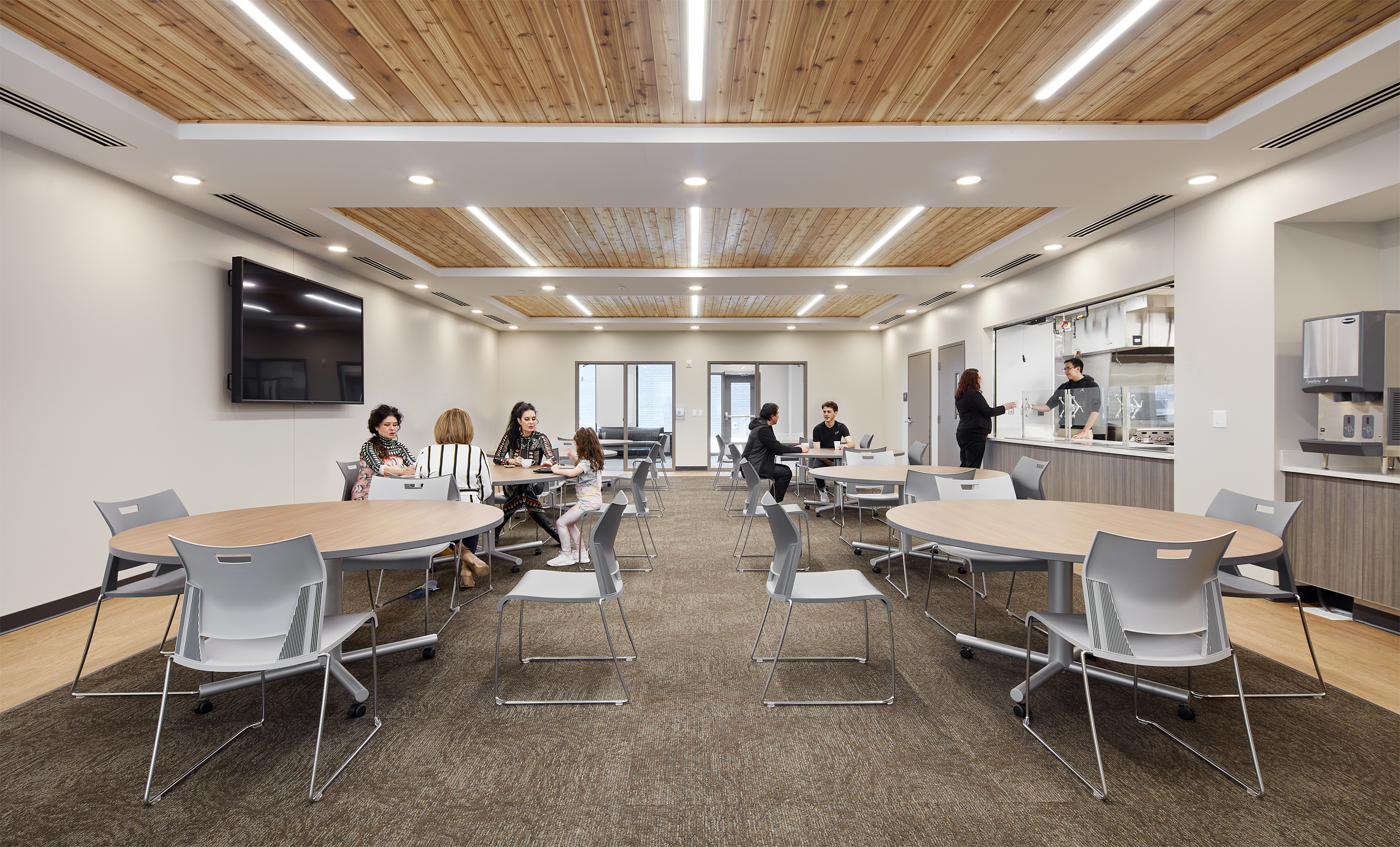 Thank You 2022 Awards of Excellence Sponsors!
Event Sponsors