February 13, 2024 | 7:45 – 10:00 AM | Golden Valley, MN
From Aerial Insight to Ground Precision: A Deep Dive into New Drone and
Machine
Technologies
In this session, you will embark on a journey into the world of cutting-edge technology that is reshaping the construction industry. Join us as we explore the remarkable potential of drone technology and its role in site surveying, allowing for unprecedented precision and accuracy in project execution. We'll delve into CAT's innovative advancements in machine technology and connectivity, witnessing how they are leading the charge in revolutionizing the way heavy machinery operates. You'll get an overview of Trimble and gain insights into how these innovations enable jobs to be completed with greater efficiency and effectiveness. Don't miss this opportunity to stay at the forefront of technological progress and discover how it can empower your operations.
Cost: Members – $15 | Nonmembers – $25 | Students – Free
Location: RJM Construction, 830 Boone Avenue North, Golden Valley, MN
Schedule: 7:45 am – Check-in & Networking | 8:00 am – Program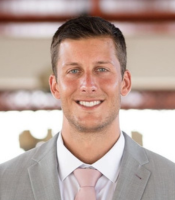 Will Connell, Construction Software and Drone Specialist for SITECH Northland, a Ziegler Company
Will specializes in Photogrammetry, CAD Modeling and Estimating as well as LiDAR software at SITECH Northland, the leading provider of construction technology solutions for Minnesota and Iowa. Headquartered in Minneapolis, Minnesota, his knowledgeable team knows how to apply innovative construction technology to all brands of equipment to effectively solve construction challenges. They are a drone hardware provider and have many years of experience supporting commercial UAVs such as Wingtra, DJI and AgEagle. Will has helped numerous customers implement their own Drone Program with rewarding results due to the quick ROI. He likes to call it the Wealth of Data effect because once contractors start flying drones on a regular basis, they often find that it pays for itself within the first year.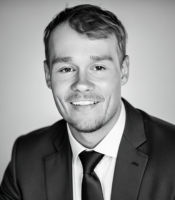 Clint Surina, Construction Technologies Support Specialist at Ziegler CAT
Clint works for Ziegler CAT supporting Construction Technologies. He has been supporting construction technology at Ziegler for two years and can confidently say that he learns something new every day. Whether that be a new technology or a new process, his team is continuously learning to keep up with the demands of the industry. They pride themselves on being at the forefront of emerging technologies and are proactive in assisting customers with it onsite.