When Tragedy Strikes
You're invited to MCA's virtual education session featuring a panel of safety, legal, and communication professionals & experts. Discover measures you should implement in the event of work site incidents and how it will affect your company or business.
Thank you for supporting MCA during this pandemic. This virtual event will provide you with essential education for you and your company.
Wednesday, July 29, 2020
Virtual Networking  |  7:30 AM – 8:00 AM
Program |  8:00 AM – 9:30 AM
Cost: Members – $10; Nonmembers – $20
Please register by Tuesday, July 28.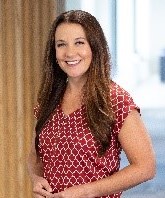 Stacy Arnold, RJM Construction, Safety Manager
As safety manager, Stacy plays an active role on job sites ensuring safety programs are in place and observed while partnering with the project team helping to identify risks and train teams on safe behaviors. In her role she is responsible for holding pre-construction planning meetings with job site staff and subcontractors to review overall site-specific safety programs, conducting daily job site walk-through audits with superintendents to identify hazards and train safe behaviors, fostering and building relationships to ensure safety compliance with employees, subcontractors, suppliers, and design partners on the job. She also enforces the safety program, policies, and procedures by immediately correcting action on the job site if needed. She ensures that safety is held to the highest standard to ensure project success and client satisfaction.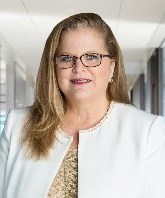 Kathy Jalivay, Ryan Companies US, Inc., Public Relations Manger
Kathy Jalivay is the National Public Relations Manager at Ryan Companies US, Inc. Her career spans three decades working in journalism and public relations, including crisis communications and marketing. Throughout her years in the industry, she has led numerous high-profile communications initiatives for local, national and global brands. Beginning her career as a news/sports reporter, Kathy has a unique perspective and capability in advising leaders in their response to crisis situations. Additionally, over the past decade Kathy has identified strategies for brands to harness social media in their communications goals, including during crisis situations.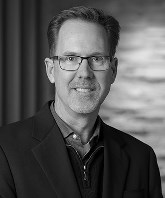 Moderator: David Rumsey, Marsh & McLennan Agency, Senior Safety Consultant
Going back to his days as a volunteer firefighter, David has always been keenly aware of safety issues and what it takes to ensure a safe working environment. For the last 15 years, David has taken his passion for safety and used it to help his clients implement comprehensive risk management and job site safety programs. He works closely with management to analyze company processes and ensure that all necessary safety considerations have been taken into account.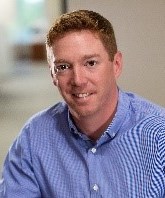 Dan West, Doran Construction, General Legal Counsel
As Doran's General Counsel, Dan West's legal experience is vital to the flow of all Doran's business transactions including property acquisition, development approvals, construction contracts and other legal matters that arise out of employment and contract negotiations. Dan is a graduate of Williams College in Williamstown, Massachusetts, and the University of Minnesota Law School.
Virtual event via Zoom hosted by: