Jason Gabrick, Vice President of Construction at Ryan Companies US, Inc.
With nearly 20 years of experience at Ryan, across all facets of the industry, Jason leads overall construction for the growing operations in the North Region as Vice President of Construction. In his role, he manages the design and construction teams through the life cycle of a project, is responsible for new business development, site selection and preconstruction activities all while delivering unparalleled service to customers. Jason's proactive resourcefulness and problem-solving skills provide innovative solutions to construction issues and challenges, developing buildings that stand the test of time and positively impact customer's business and their communities.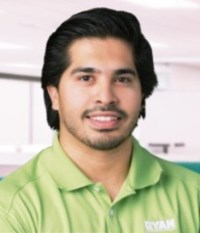 Andy Garcia, Project Engineer at Ryan Companies US, Inc.
Blending expertise in customer service and field work, he works closely with both superintendents and project managers, handling a wide variety of tasks. Andy is responsible for assisting with project budgets, procurements, preconstruction, subcontractor assignments and contracts, project scheduling and project planning. He also helps manage requests for information, submittals and scopes of work. It's detailed problem solving and strategizing that keeps each day exciting and Andy yearning to learn more. As he plays a role in transforming a project from concept to completion, he demonstrates his commitment to the customer by creating the project efficiently and with quality. His knowledge of the field side of construction helps him engage subcontractors throughout the entire process.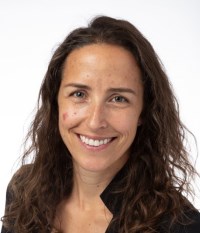 Amber Koehler, MBA, Sr. Director Construction at Target
Amber Koehler, Sr. Director Construction, has 18 years of experiences across Construction and Design industries. She has an architecture degree and an MBA. She currently leads teams who develop and deploy new strategies into stores across the country. Outside work, Amber is the Vice Chair of the Board of Directors for Hearts and Hammers.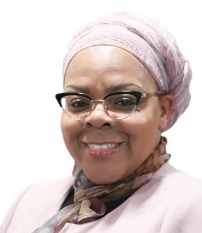 Yolanda McIntosh, Director of Diversity, Equity & Inclusion at Associated General Contractors of Minnesota
McIntosh is responsible for leading efforts in building more intentional and inclusive initiatives to assist member contractors in establishing equity in business cultures and providing greater opportunity for diverse populations in the commercial construction industry. McIntosh possess a wealth of industry experience with an advanced education and employment history in the public sector and most recently with a large commercial road and bridge contractor. McIntosh has been a leading voice for more diversity and inclusion throughout the trades, in the Twin Cities, and was selected as a finalist for Finance & Commerce Top Women In Construction 2019 for her Outstanding Service to the Profession.

Laurie Trousil, Director of Inclusion & Diversity at Kraus-Anderson
In her dual role, Laurie leads KA Inclusion & Diversity strategic and tactical programming, as well as EEO Compliance and Supplier Diversity for the Construction business. Laurie has nearly 20 years of experience working in I&D positions across multiple industries, including financial services, agriculture, medical device and non-profit. Laurie holds a Bachelor's degree from the University of Minnesota, Morris, and has a Master's degree from the American University in Cairo, Egypt.