About the Construct*ium Mentorship Program
The Construct*ium Mentorship Program provides guidance, role models and resources for students and their journeys from school to the professional world – helping build their network and put them on the path to success! Our mentors can help student understand what they're learning and how they can apply that knowledge to real-life professional contexts.
From Our 2019-2020 Student Mentees

Construct*ium Mentorship Committee Team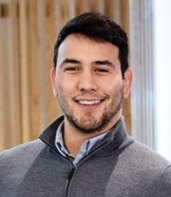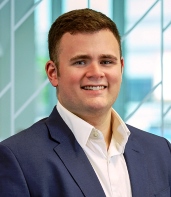 Meir Avila | Committee Chair
Meir Avila is a University of Minnesota-Twin Cities alumni with a Bachelor's Degree in Construction Management. Meir was also the President of the Construction and Facilities Management Student Association at the University of Minnesota and is an active member of the University's Construction Management Alumni Association. He has worked on corporate, residential, and healthcare projects throughout the last three years and has interned in Gorman Surveying Inc. and Kraus Anderson. Meir also enjoys soccer and golf, is fluent in French, Spanish and English and was born in Caracas, Venezuela.
Eric Quam | Committee Volunteer
Eric Quam is a Project Manage for Kraus-Anderson and is a University of Wisconsin-Stout alumni with a Bachelor's Degree is Construction. In his professional career, Eric has worked on educational market sector with experience in heavy remodels, aquatic centers, inflatable structures, and site development. Eric also has experience with multi-family & residential construction from his internships with Weis Builders and Pulte Homes. In his free time, Eric loves to go hunting with this dog, Belle, and golfing. Eric is also a member of the Minnesota Recreation and Parks Association.